Edit: Done!
Original Post:
Sort of a slow start art-wise this year, since I decided to work on a bigger fanart illustration of G Gundam. Haven't tried to make something of this scale since 2020, 'cause it just takes so much longer than just a singular character.
Been posting wips of this on twitter since I started this on the 5th, but figured I'd share a little something over here too.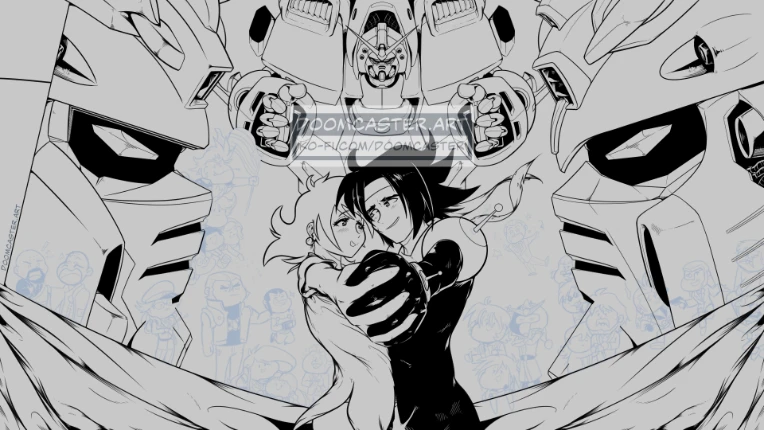 (here's a link to the tweet, since this image is so tiny for some reason)
Blue lines are what I haven't inked yet, so I have 25 little character to ink left, before heading on to color and rendering. 27 characters in total, and three gundams. Probably my most ambitious illustration yet in my opinion!
Just using my overly large watermark as a placeholder for now, since something else will go there after the inking process. Drawing this at 8k because my brain is dumb, and thought it was a good idea, ahahaha. I'll probably upload it at 1080p though, just because I tend to keep full resolutions for myself.
Hope the new year is treating you all well so far!